Peggy Morgan and the Support of Twentieth Century Scholars of Religion
Elizabeth J. Harris

Birmingham University
Abstract
This paper merges autobiography with developments in the field of religious studies in Britain in the twentieth century. Using a narrative method, it begins in the 1980s with the 'religious experience' that eventually led the author to embrace the methods of religious studies. Within this narrative, Peggy Morgan's influence on the author's development is examined, both when she was resident in Sri Lanka and when she was working with Morgan at Westminster College in the mid-1990s.The aim of the paper is to illustrate Morgan's support of younger scholars, her contribution to socially relevant expressions of the study of religions and her engagement with the emerging phenomenon of interreligious encounter. The paper, therefore, reflects on the history of religious studies, at a critical point in its development, whilst at the same time offering a tribute to Peggy Morgan. 
Keywords: phenomenology; experience; authority; interreligious; gender.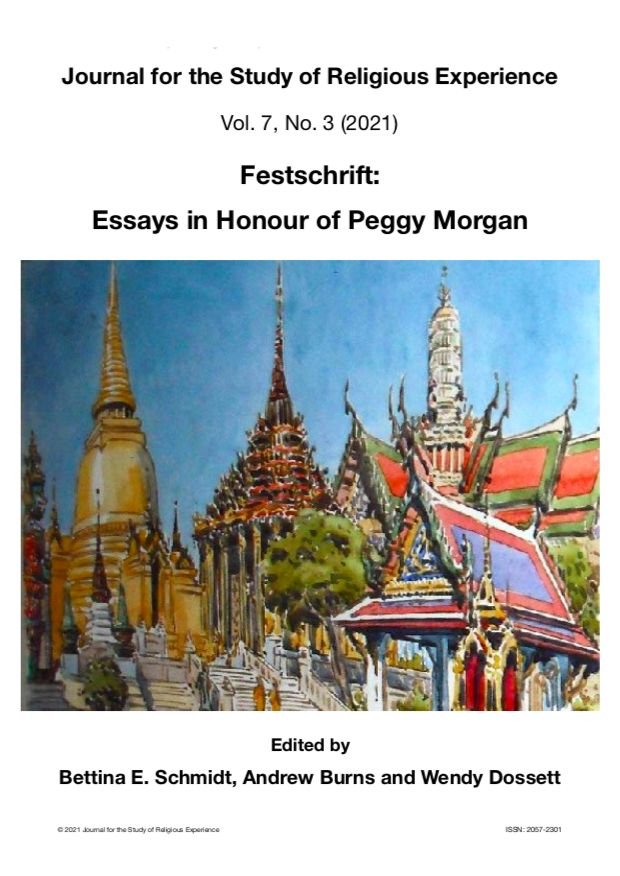 The Journal for the Study of Religious Experience is a peer-reviewed, open-access journal. All journal content, except where otherwise noted, is licensed under the Creative Commons Attribution-NonCommercial-NoDerivatives 4.0 International License.
The copyright for articles published in this journal is retained by the authors and the Journal for the Study of Religious Experience.  Authors would need to request the reuse of the article in case they want to publish it elsewhere and they should acknowledge the initial publication in JSRE.
Authors are permitted and encouraged to post online (e.g., in institutional repositories or on their website) a link to the Journal's website where the article may be downloaded for free.
Authors are responsible for ensuring copyright clearance for any images, tables, etc. which are supplied from an outside source.